Last updated on October 8, 2021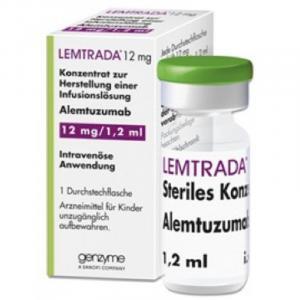 Overview
The launch of alemtuzumab (Schering AG's Mab Campath/Berlex's Campath) for the treatment of chronic lymphocytic leukemia has clearly paved the way for the success of monoclonal antibodies in this disease. Clinicians are very enthusiastic about this class of drug and interested in developing additional monoclonal antibodies against other targets.alemtuzumab
Mechanism Of Action
Monoclonal antibodies target cell surface proteins and can interfere with receptor/ligand interactions, thereby affecting downstream signaling and subsequent growth and proliferation. They can also alert the immune system to target the cell for death via cell antibody-dependent cellular cytotoxicity.
Rituximab
Lumiliximab
The primatized anti-CD23 MAb lumiliximab (Biogen Idec's IDEC-152) is under development for chronic lymphocytic leukemia, asthma, and rhinitis. The drug is now in Phase II clinical trials for chronic lymphocytic leukemia.
CD23, the low-affinity IgE receptor, is expressed constitutively on chronic lymphocytic leukemia cells and is therefore a target of interest for MAb therapy in this disease. Lumiliximab has been developed as a macaque-human chimera; it has no mouse component to minimize immunogenicity.
At the ASH conference in 2003, preliminary data were presented from an ongoing, Phase I, dose-escalating, multicenter study assessing the safety, efficacy, and pharmacokinetics of lumiliximab for relapsed or refractory chronic lymphocytic leukemia. Twenty-five patients were evaluable. All had progressive chronic lymphocytic leukemia after a median of three prior treatment regimens. Decreased absolute lymphocyte counts (ALC) were observed in 24 patients, and reduced lymphadenopathy was reported.
The most common study-related adverse events included fatigue, nausea, headache, cough, and increased sweating; two patients suffered from dose-limiting toxicities of grade 4 neutropenia and grade 4 headache at the highest-dose tested (500 mg/m2). These early data suggest that lumiliximab therapy is safe and may have activity in heavily pretreated chronic lymphocytic leukemia patients. Accrual and response evaluations are ongoing.
Preclinical data have demonstrated the induction of apoptosis in lumiliximab-treated chronic lymphocytic leukemia cells in vitro. Western blot analysis revealed alterations in the levels of proteins controlling apoptosis as well as activation of the caspase pathway. Additional in vitro data suggest synergy with other monoclonal antibodies and chemotherapeutic drugs.