Last updated on: September 12, 2021
Hydroxymethylglutaryl-coenzyme A reductase inhibitors (statins) have traditionally been used to decrease serum cholesterol levels and to reduce morbidity and mortality associated with cardiovascular disease in patients with hyperlipidemia. Animal and human studies also suggest that HMG-coenzyme A reductase inhibitors may increase bone formation and bone mineral density. In humans, an increase in bone mineral density can decrease the risk of fractures, especially in patients with osteoporosis. Fracture risk is increased 1.5-2.5 times for every standard deviation below average peak bone mass.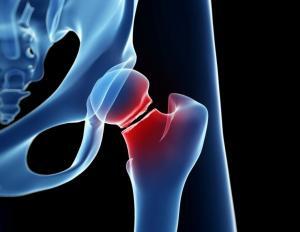 Osteoporotic fractures are recognized as a common and important cause of disability and death; 1.5 million fractures are attributed to osteoporosis annually. Although several recently approved medications effectively prevent and treat osteoporosis, no currently approved drug stimulates bone formation by acting upon the bone-forming cells, known as osteoblasts. Recent animal studies suggested statins may have the potential to enhance osteoblastic activity, which allows for an increase in bone formation and bone mineral density.
Statins may affect bone formation by increasing the expression of protein 2, a protein in the bone that stimulates osteoblastic differentiation. The inhibitory effect of statins on mevalonate synthesis, a mechanism seen with many bisphosphonates, may also explain their positive effects on bone. Mevalonate, needed in the synthesis of cholesterol, is also a precursor to proteins involved in regulating osteoclast activity. Since statins inhibit mevalonate synthesis, osteoclast action is suppressed, resulting in decreased bone removal.
It is unknown whether the effect of statins on osteoblasts and osteoclasts is related to decreased fracture risk in humans. The following retrospective studies describe the association between statins and fracture risk in humans.
Clinical Trials
The largest trial to date was conducted by van Staa et al. to evaluate the risk of fracture in patients using statin drugs.81,880 patients aged 50 years and older with documented fracture of the vertebrae, clavicle, humerus, radius/ulna, carpus, hip, ankle or foot from patient enrollment through July 1999 were compared with an age-, sex- and practice- matched control group of the same number of patients in the database who did not have a fracture.
Information was extracted from the United Kingdom's General Practice Research Database, a computerized medical record system that contains data from 683 general practices and encompasses 6.5% of the population of England and Wales. Prescription data were accessed to determine whether patients received any statin prescription. Current use was defined as a statin prescribed within 6 months of the fracture date; past users were defined as patients receiving one or more statin prescriptions previously but who had stopped more than 6 months from the index date. Non-statin lipid-lowering prescriptions were also evaluated.
Results were reported as odds ratios (OR), which in this case is the odds of having a fracture while on a statin versus the odds of fracture if the patient was not on a statin. If the odds ratio is less than one, there is a decreased risk of fracture associated with statin use. If the odds ratio is greater than one, the risk of fracture is higher with statin use. In current statin users, the trial showed an odds ratio of 1.01, with a possible range of 0.88-1.16. In the simplest terms, this suggests that the risk of having a fracture in a current statin user was 1.01 times that of a nonuser.
This finding suggests that current statin use did not influence the risk of fracture. However, when the location of the fracture is considered, statin use decreased, increased, or had no effect when compared to patients who did not use statin drugs. For example, patients on statins had decreased risk of hip fracture (OR = 0.59) when compared with patients not on statins. Patients who developed forearm and vertebral fractures were at no additional or slightly higher risk of fracture in the current statin user group (OR = 1.01 and 1.15, respectively).
Statin dose and duration may also influence outcomes. Higher statin doses defined as 40 mg daily or more (standardized to simvastatin) were associated with a lower risk of fracture (OR = 0.85) compared to lower doses of 20-39.9 mg (OR = 1.07) and less than 20 mg daily (OR = 1.13). Interestingly, shorter duration of statin use appeared to be associated with odds ratios closer to one, compared to longer durations, which were greater than one. For example, statin use for 0-3 months had an OR of 0.71, compared to statin use for durations of 6-12 months (OR = 1.14) and more than 12 months (OR = 1.17). Fracture risk in patients receiving non-statin lipid-lowering agents was similar to statin users (OR = 1.02).
Overall, it appears from this study that statin use does not have a positive association in reducing fracture risk, with the possible exception of hip fractures. However, it is important to identify a few biases in the trial, summarized concisely in an editorial following its publication. The trial did not control for differences in body mass indexes between groups; increased BMI may decrease the risk of osteoporotic fractures. Differences in the amount of physical activity and calcium intake between groups may also influence the interpretation of the author's findings.
In contrast to this trial, Meier et al. found that current statin users had almost half the risk of developing fracture when compared to non-statin users (OR = 0.55). Interestingly, despite the conflicting results, investigators also used the United Kingdom-based General Practice Research Database (but limited data extraction to 300 practices) over a period from the late 1980s to September 1998. They used a case-control study design to determine whether use of statins, fibrates, or other lipid-lowering drugs is associated with a decrease in bone fracture risk.
Patients were excluded from the study only if they had osteoporosis, osteomalacia, cancer (other than non-melanoma skin cancer), alcoholism, or used bisphosphonates. A base population of 91,611 individuals was identified and separated into the following three groups: 1) patients, ages 50-89, who received at least one prescription for a statin, fibrate, or other lipid-lowering drug (n = 28,349); 2) patients with a diagnosis of hyperlipidemia without the use of lipid-lowering drugs (n = 13,271); and 3) a random sample of patients without hyper-lipidemia or use of any lipid-lowering agents (n = 50,000). Patients were followed until they developed a fracture, left the practice, or died. Fractures were identified using ICD-8 codes.
During follow-up, 3,940 patients experienced a bone fracture (group 1: n = 705; group 2: n = 681; group 3: n = 2,554). Patients currently using statin drugs had a lower adjusted odds ratio (OR), adjusted for smoking, number of general practice visits, body mass index, and steroid or estrogen use (OR = 0.55), compared to patients currently using fibrate drugs (OR = 0.87), and patients using other lipid-lowering drugs (OR = 0.76). Statins decreased the risk of fracture to the femur (OR = 0.2), hand, wrist, or arm (OR = 0.58), vertebrae (OR = 0.14), and foot (OR = 0.58). Similar to the van Staa trial, the odds of developing a hip fracture on a statin were lower compared to patients not on a statin (OR = 0.12).
Exposures were further stratified into number of prescriptions obtained, and past versus current use. Fibrates were associated only with significantly decreased vertebrae fractures (OR = 0.21) and fractures in men (OR = 0.05). The findings suggest that statins decrease fracture risk even with short exposure (1-4 prescriptions of statin medication). The reduced fracture risk was observed at various skeletal sites. There was little evidence of a decrease in fracture risk for fibrates and other lipid-lowering agents.
The main source of potential bias in this study is associated with the use of estrogens and corticosteroids. It appears there was a greater number of case patients taking chronic corticosteroids (n = 36 or 0.9%) and a greater number of control patients taking estrogens (n = 111 or 0.5%) with an OR of 2.03 (CI 1.39-2.96; p < 0.001). Estrogens increase bone mineral density and decrease fracture risk compared to corticosteroids, which cause osteoporosis if used long-term. Furthermore, the inclusion/exclusion criteria of this study were loosely regimented. Many disease states and medications (e.g., osteopenia, Rickett's, bisphosphonate use, calcium use) may change bone mineral density and integrity. Psychotropic/CNS medications that alter the CNS and may have predisposed patients to falls were not evaluated prior to study inclusion. A person's lifestyle can also affect the results: patients leading a sedentary lifestyle may be at a greater risk of fracture compared to those who exercise frequently. It is also unknown how often the information in the GPRD is updated. If information is not updated on a prompt basis, data pertinent to the study may be omitted.
Wang et al. conducted a case-control analysis to determine whether the use of statin drugs is associated with a reduced hip fracture risk. Subjects were accessed using data extracted from New Jersey Pharmacy Assistance for the Aged and Disabled (PAAD), and New Jersey Medicaid from 1/1/93 to 6/30/95. Patients were included in the study if they were at least 65 years old, had at least one medical service during 1994, and filled at least one prescription for any medication through Medicaid or PAAD programs in each of four consecutive six-month periods beginning 1/1/93.
Patients were excluded if they had a diagnosed hip fracture, evidence of hip fracture surgery prior to the index date, or were hospitalized in the month prior to the index date. A base population of 6,110 patients was identified and separated into the following four equal groups: 1) patients who used statin drugs 180 days prior to the index date (date of hip surgery due to a fracture); 2) patients who used statin drugs three years prior to the index date; 3) patients who used non-statin lipid-lowering agents 180 days prior to the index date; and 4) patients who used non-statin lipid-lowering agents three years prior to index date.
During follow-up, 1,222 patients underwent hip surgery to repair a fracture (4,888 were control patients). The results indicate that statin use within 180 days and three years prior to the index date are associated with an approximate 50% reduction in hip fracture risk (OR = 0.5 and OR = 0.57, respectively). Non-statin lipid-lowering agents used 180 days and three years prior to index date were associated with reductions in fracture risk (OR = 0.8 and OR = 0.87, respectively). Similar to previous studies discussed, it was calculated that recent statin use had a stronger association with reduced hip fractures compared to past statin use (OR = 0.2 vs. OR = 0.60). The study suggests that the use of statin drugs is associated with a 50% decrease in the risk of hip fractures after controlling for confounding variables, compared to the use of non-statin lipid-lowering agents.
There are a few areas where bias could have been introduced into this study. The study only evaluated fractures of the hip in elderly patients. Most of the patients in this study were at least 75 years old. This may skew the results because these patients may have increased fracture risk due to their age. The use of corticosteroids could have also affected the results. Among the case patients, 4.5% (n = 55) used corticosteroids compared to 3.9% (n = 192) in the control group.
Statistics, such as a modified Charlson Comorbidity Index Score, were used to adjust for estrogen, oral corticosteroid, thiazides, and psychoactive drug use, as well as congestive heart failure, ischemic heart disease, diabetes and cancer. Although the statistical adjustments can help eliminate confounding variables, each of these characteristics may still clinically influence study findings. Results did not indicate whether statistical significance was achieved between group comparisons.
Chan et al. evaluated the effects of statins on decreasing fracture risk in women 65 years and older. There were 3,675 women enrolled in the case-controlled analysis (n = 928 cases; 2,747 controls). Subjects were accessed using data derived from six health maintenance organizations from 10/94 to 9/97.
The base population was divided into two groups: those who used statins two years before the fracture date, and those who used other non-statin lipid-lowering drugs two years before the fracture date. The fracture date was the date of the first fracture code after 10/96. Women were excluded if they had a diagnostic code for major trauma, cancer of the breast, bone, colon or lung, multiple myeloma, metastatic cancer, pathological fractures between 10/94 and 9/97, or if they were taking hormone replacement therapy, bisphosphonates, calcitonin, anticonvulsants, or thyroid hormone.
During follow-up, 928 cases of fracture were reported. Of the cases, 262 had hip fracture, 196 had humerus fracture, 152 had fractures of the distal tibia, and 253 had wrist fractures. It is unknown whether any patients had more than one fracture. The general health status of the cases was generally poorer than the controls (the reason for this is unknown). The patients in the statin and non-statin groups were evaluated based on the number of prescriptions dispensed. Unlike previous trials, there appeared to be a positive correlation between the length of statin therapy and the reduction in fracture risk.
In the statin group, patients receiving more than 13 prescriptions had the strongest association for decreasing fracture risk (OR = 0.5). Patients receiving 1-6 and 7-12 statin prescriptions also had an associated reduction in fractures (OR = 0.62 and OR = 0.81, respectively). In the non-statin group, no definitive associations can be determined due to wide confidence intervals noted with the data. The study suggests statins are protective against nonpathological fractures among older women. Similar to the previous trial, regular statin use was associated with a 50% decrease in fracture risk.
There are areas of bias in this study that could potentially affect the results. The study did not assess the differences in body weight index, lifestyle (e.g., smoking, exercise, diet), or corticosteroid use. These factors can affect the incidence of fractures among older women. Although the Mann Whitney U test was used to attempt to control confounding variables by comparing the chronic disease scores of cases and controls, many confounding variables were not accounted for. It is unknown how many case versus control patients were taking corticosteroids or other medications that may influence bone metabolism. It was stated that the general health of the case patients was poorer than that of the control patients (for unknown reasons). This suggests the case patients may have been at a greater risk of fracture due to their health status.
A recent abstract by Bauer et al. evaluated the effect of statin use on bone mineral density and the relative risk of hip fracture in a combined analysis of two large prospectively designed trials. The first trial, also known as the "Study of Osteoporotic Fractures" (SOF), enrolled 8,412 women ages 65 and older and followed them for a mean of 4.2 years. The second trial, also known as the "Fracture Intervention Trial" (FIT), enrolled 6,459 women aged 55-80 years old. Of these women, 314 and 284 women were statin users in the SOF and FIT trial respectively. A combined relative risk of hip fractures and non-spine fractures was reduced in the statin treated patients [RR = 0.3 (0.08-1.18) and 0.83 (0.61-1.15) respectively]. Similar to previous study results, no definitive associations were noted for patients receiving non-statin lipid-lowering agents. Because this trial is not yet published, additional details need to be determined before the results can be appropriately interpreted.
Conclusion
Each of the studies was similar with respect to study design, objectives and results. All limited in interpretation due to the retrospective study design and the potential for confounding variables. Some potential flaws include lack of compliance assessments; misdiagnosed injuries; severity of injuries; lifestyle of patients; baseline health of subjects; dosages of statin medications; severity of hyperlipidemia; risk factors for osteoporosis, calcium and vitamin D intake; and the fact that concomitant medications were not screened in detail. It is also unknown how often the databases were updated, and if results were properly added to the system.
Based on the available data, there may be an association between regular use of statin drugs and a decreased bone fracture risk, particularly in the hip. However, it is still not clear what fracture locations may be most affected, if there are any dose/product/duration differences, and whether gender response plays a role in bone response to statins. Since osteoporosis in men is pathophysiologically linked to osteoblast reduction, it is speculative that men may be more responsive than women, since women have increased bone resorption after menopause.
Despite the promising results revealed in these studies, prospective controlled clinical trials need to be performed to definitively correlate statin-associated reductions in fracture risk. Although statins remain a valuable tool in decreasing morbidity and mortality associated with cardiovascular disease in patients at risk, statin therapy cannot be recommended solely for the prevention of fracture risk at this time.