Last updated on November 22, 2020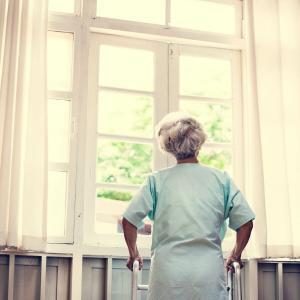 Depression is an illness that affects many older people. Depression in older people is often triggered by losses that accompany aging, such as loss of a job, good health, and the loss of a spouse or any other significant person or relationship. In some cases, however, it occurs "out of the blue," for no obvious reason. While depression is considered a mental disorder, its effects on physical health are also well known. In fact, a recent study found that depression may lower the odds of survival among sick older adults.
Previous research had shown that depression is more common among hospitalized older patients. Now, researchers from the San Francisco Veterans Affairs Medical Center in San Francisco, California, have found that depression can interact with medical illnesses, leading to poorer outcomes. In a sample of nearly 600 hospitalized elderly patients, the rate of death was 56 percent higher in patients with six or more depressive symptoms, than in patients with fewer depressive symptoms. Notably, when potentially confounding factors such as disability, physical illness, and mental impairment were eliminated, patients with six or more depressive symptoms continued to have a 34 percent higher mortality rate than other elderly patients.
The researchers speculate that depressive symptoms may contribute to lowered survival rates through various mechanisms, including the inability to seek expert advice or adhere to necessary treatment regimens, the inability to recruit assistance from family and friends, or diminished physical functioning due to lack of activity and exercise.
Fortunately, depression is a highly treatable illness, and complete or partial recovery may be achieved in 80 to 90 percent of cases. Medical professionals, family and friends can all play a vital role in recognizing the symptoms of depression, and helping vulnerable older persons obtain the help they need.