Last updated on October 6, 2021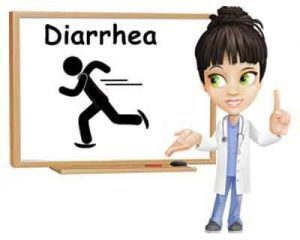 Antidiarrhoeals are used as adjuncts in the symptomatic treatment of diarrhoea (see below), although the main aim in the management of acute diarrhoea is the correction of fluid and electrolyte depletion with rehydration therapy this is especially important in infants and young children and antidiarrhoeals are not generally recommended for this age group. Their use is also limited in chronic diarrhoea since treatment aimed at the underlying disorder will often alleviate the diarrhoea.
Described in mis chapter are tings that reduce intestinal motility such as the opioid analogues diphenoxylate and loperamide, and adsorbents such as attapulgite and kaolin. Bulking agents (which include bran and ispaghula) have also been used for diarrhoea and for adjusting faecal consistency in patients with colostomies.
Described in this site are:
Albumin Tannate
Attapulgite
Bismuth Compounds
Bran
Chalk
Difenoxin
Diphenoxylate
Ispaghula
Kaolin
Lidamidine
Loperamide
Racecadotril
Smectites
Zaldaride
Albumin Tannate
Drug Nomenclature
Synonyms: Albúmina, tanato de; Albumiinitannaatti; Albumini Tannas; Albumintannat; Albutannin; Tannin Albuminate
CAS: 9006-52-4
ATC code: A07XA01
Pharmacopoeias. In Japan.
Profile
Albumin tannate, a compound of tannin with albumin, is given orally for its astringent properties in the treatment of diarrhoea. It is stated to liberate tannic acid in the gastrointestinal tract.
Preparations
Proprietary Preparations
Austria: Tannalbin
Germany: Tannalbin
Netherlands: Entosorbine-N Tannalbin
Poland: Taninal.
Multi-ingredient
Austria: Neoplex
Belgium: Tanalone
Czech Republic: Tannacomp
Finland: Tannopon
Germany: Tannacomp
Hungary: Bolus Adstringens
Poland: Salotannal
Spain: Demusin Salitanol Estreptomicina.
Attapulgite
Drug Nomenclature
CAS: 1337-76-4; 12174-11-7
ATC code: A07BC04
Pharmacopoeias: In British.
Activated attapulgite is included in British, Italy, and US. Colloidal activated attapulgite is included in US.
BP 2008 (Attapulgite). A purified native hydrated aluminium magnesium silicate essentially consisting of the clay mineral palygorskite. A light, cream or buff, very fine powder, free or almost free from gritty particles. A 5% suspension in water has a pH of 7.0 to 9.5.
BP 2008 (Activated Attapulgite). Attapulgite that has been carefully heated to increase its adsorptive capacity.
The United States Pharmacopeia 31, 2008 (Activated Attapulgite). Processed native aluminium magnesium silicate which has been carefully heated. It is a cream-coloured, micronised, nonswelling powder, free from gritty particles. Insoluble in water.
The United States Pharmacopeia 31, 2008 (Colloidal Activated Attapulgite). A native aluminium magnesium silicate that has been purified. It is a cream-coloured, micronised, nonswelling powder, free from gritty particles. Insoluble in water. A 10% suspension in water has a pH of 7.0 to 9.5.
Note. Another native aluminium magnesium silicate is described on site.
Profile
Attapulgite is highly adsorbent and is used in a wide range of products including fertilisers, pesticides, and pharmaceuticals. Activated attapulgite is an adsorbent antidiarrhoeal used as an adjunct in the management of diarrhoea in a daily dose of up to 9 g orally in divided doses.
Preparations
Proprietary Preparations
Belgium: Actapulgite
Canada: Fowlers Kaopectate
France: Actapulgite
Hong Kong Gastrosorb
Indonesia: Biodiar Enterogit Kaotate New Diatabs Teradi
Malaysia: Entox-P
Philippines: Polymagma
Russia: Neointestopan
Switzerland: Actapulgite
Thailand: Entox-P
Turkey: Diyasorb
United Arab Emirates: Kaptin II
USA: Diasorb Kaopectate Advanced Formula Kaopectate Maximum Strength Rheaban Maximum Strength
Venezuela: Streptomagma
Multi-ingredient
Argentina: Enterobacticel
Australia:: Diareze
Brazil: Diazol Dispeptrin
Chile: Diaren Diarfin Entero Micinovo Enterol Liracol Nifurat
France: Gastropulgite Mucipulgite
Hong Kong: Enterocin Compound
Indonesia: Andikap Arcapec Diagit Entrogard Fitodiar Licopec Molagit Neo Diastop Neo Entrostop Neo Koniform
Italy: Streptomagma
South Africa: Kantrexil
Switzerland: Gastropulgite Mucipulgite
Turkey: Streptomagma
UK: Diocalm Dual Action
Venezuela: Micyn-2 Mycin-2 Strediazin Atapulguita Streptomagma.
Chalk
Drug Nomenclature
Synonyms: Prepared Chalk; Creta
Molecular formula: CaCO3 =100.1
CAS: 13397-25-6
Read code: y002G
Pharmacopoeias. In British.
BP 2008 (Chalk). A native form of calcium carbonate freed from most of its impurities by elutriation and dried. It consists of the calcareous shells and detritus of various foraminifera and contains not less than 97.0% and not more than 100.5% of CaCO3, calculated with reference to the dried substance. White or greyish-white, odourless or almost odourless, amorphous, earthy, small friable masses, usually conical in form, or in powder. Practically insoluble in water slightly soluble in water containing carbon dioxide it absorbs water readily.
Profile
Chalk has been used as an adsorbent antidiarrhoeal. Calcium carbonate (precipitated chalk) is used as an antacid, calcium supplement, and phosphate binder.
Calabash chalk, also known as Calabar stone, la craie or argile, nzu, mabele, ebumba, or ulo, is ingested by some pregnant women to alleviate morning sickness. It is traditionally used by Nigerian or West African women in the form of blocks, pellets, or powders. Calabash chalk either occurs naturally or is produced from clay and mud which may be mixed with other ingredients including sand, wood ash, and sometimes, salt. However, it contains high levels of lead, as well as arsenic (see Contamination, below).
Contamination
Concern with regard to the safety of calabash chalk has arisen, particularly with regard to its lead and arsenic content. Analysis of calabash chalk samples available in the UK found that the major component of calabash chalk was an aluminium silicate hydroxide from the kaolin clay group. Lead concentrations in the samples were found to be about 40 mg/kg, almost 40 times the EU recommended guidelines. Potentially toxic chromium concentrations (dependent on the oxidation state) were also found.
Arsenic, cadmium, and mercury were not detectable in any of the analysed samples. Persistent organic pollutants were also identified in one sample. Calabash chalk is traditionally used by pregnant women, often those from Nigerian and West African communities, as a remedy for morning sickness. Health authorities in various countries have issued warnings, and advised people, especially pregnant and breast-feeding women, not to consume calabash chalk.
Preparations
BP 2008: Compound Magnesium Trisilicate Oral Powder
Multi-ingredient
South Africa: Behoedmiddel vir Kinders.