Last updated on: November 19, 2020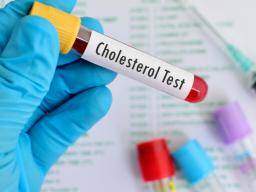 Blood cholesterol levels are measured in mmol/L.
Shown below are the recommended levels for cholesterol and lipoproteins for people:
With no risk factors
With risk factors
With heart disease
 
 
No Risk
Factors
(mmol/L)
With Risk
Factors
(mmol/L)
With Heart
Disease
(mmol/L)
Total Cholesterol
below
5.2
5.0
4.5
Triglycerides
below
2.3
2.0
1.7
LDL
below
3.4
3.0
2.5
HDL
above
0.9
1.1
1.2
These are recommended values only. Your cholesterol values may be different depending on your own individual history and conditions.
Any decisions related to lifestyle and therapy should be discussed with your doctor.