Last updated on November 15, 2020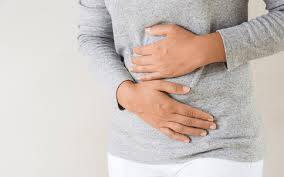 Activation of 5-HT3 receptors on enteric neurons in the gastrointestinal (GI) tract is critical for regulation of visceral pain and GI transit. Alosetron is a 5-HT3 receptor antagonist that delays whole gut transit time, increases colonic transit time, and alters the colon's reaction to distension (Table 6). The selectivity of alosetron for 5-HT3 receptors is about 10 times greater than ondansetron, a 5-HT3 antagonist primarily used for its antiemetic properties. Alosetron was approved in February 2000 for the treatment of irritable bowel syndrome (IBS) in women whose predominant bowel symptom is diarrhea.
Table 6:
Newer Agents for the Treatment of irritable bowel syndrome (IBS)
Drug

Alosetron

Tegaserod maleate
Mechanism

5-HT3 receptor antagonist
5-HT4 partial agonist
Indication

Females (diarrhea-predominant IBS)
Females (constipation-predominant IBS)
Dose

1 mg BID
2 mg BID to 6 mg BID
Common ADR
Constipation
Diarrhea
Two double-blind, placebo-controlled, randomized 12-week studies in women with diarrhea-predominant IBS were performed to evaluate the efficacy of alosetron. Patients treated with alosetron at a dose of 1 mg twice daily reported relief of IBS pain and discomfort and a decrease in the proportion of days with fecal urgency, a decrease in stool frequency, and firmer stools. The relief was generally reported within one week of starting therapy and was maintained for the duration of the 12-week trials. In these pivotal trials, the response rate (defined as patients who reported adequate relief for at least six weeks) ranged from 59% to 62% compared to 33% to 42% for patients receiving placebo. Symptoms of irritable bowel syndrome (IBS) returned within one week of treatment discontinuation. Because men in clinical trials were unresponsive to alosetron and appeared to achieve a lower plasma concentration of the drug, ongoing studies are evaluating use of higher doses in the male gender.

The most commonly reported adverse events with alosetron therapy include constipation and headache. Constipation appears to be dose-related and occurs in 25% to 30% of alosetron-treated patients. In clinical trials, about 9% of patients required treatment interruption secondary to constipation and 10% discontinued therapy because of this adverse event. As of June 2000, there were seven reports of serious constipation-related adverse events in alosetron-treated patients. Ischemic colitis was reported in approximately 1 in 900 patients, and liver toxicity was noted in three patients, one prior to the drug's approval and two in post-marketing surveillance.
The recommended dose for alosetron is 1 mg twice daily with or without food. Dosage adjustment is not necessary in the elderly or in patients with renal impairment. Alosetron did not significantly interact with theophylline, cisapride, haloperidol, or levonorgestrel and ethinyl estradiol in vivo, and was given concurrently with SSRIs without documented complications. However, patients receiving SSRIs and alosetron concomitantly should be monitored closely.
Alosetron is intended for use only in women with diarrhea-predominant irritable bowel syndrome (IBS). The identification of appropriate patients for therapy is the best way to prevent constipation-related adverse effects. Patients should be advised to discontinue therapy and call their physician or pharmacist if they develop any constipation, new or worsening abdominal pain, or notice blood in the stool.