Last updated on May 28, 2021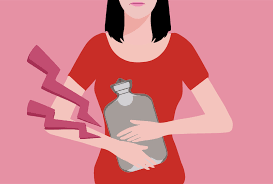 A new study concludes that the osteoarthritis drug Vioxx  (rofecoxib) is both safe and effective in relieving the pain associated with menstrual cramps.
researchers at the Merck Research Laboratories compared the effects of rofecoxib to those of both the non-steroidal anti-inflammatory drug (NSAID) naproxen sodium and placebo in 127 women, aged 18 and older, who had histories of moderate to severe menstrual pain.
found that menstrual pain at eight and 12 hours after medication was relieved similarly in both rofecoxib and naproxen sodium recipients.
side-effects were similar among all three groups in the study.
authors note that menstrual pain is thought to be caused, at least in part, by substances called prostaglandins, and that rofecoxib works to reduce the production of prostaglandins by inhibiting the COX-2 enzyme.