Last updated on: October 6, 2021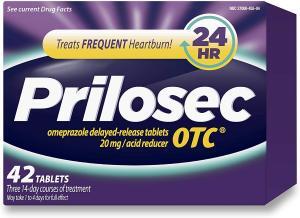 Question: I have Esophageal reflux condition for years. I am 36 years old and have the pain part of the problem taken care of with the use of Prilosec which I take daily, however I still have the reflux…..( the problem is that my gastroenterologist recommends surgery, but my family doctor prefers continued medication). What is your opinion?

Answer: You are not alone in feeling confused as to the best long term treatment (surgery vs. Long term medication) for esophageal reflux in a young patient. Our gastroenterologist writers are also divided on this issue. As you know, medication treatment of esophageal reflux oftentimes have to be continued indefinitely, because symptoms usually return promptly after stopping medications. Some gastroenterologists and surgeons feel that young individual (36 is young) who is a good surgical risk would benefit from the surgery. There are several reasons for that. With successful surgery by a competent surgeon, many of the present prohibitions in diet, not eating 3 hours before bedtime, etc. would no longer be needed and patient could resume a normal life-style.
The cost of PRILOSEC over a patient's projected life span far exceeds the cost of surgery. Our experience of long term safety with PRILOSEC is good, but is limited to about 7 years. No one at present can predict the safety of the drug for 30-40 years. One theoretical concern over long term use of PRILOSEC is the potential development of carcinoid tumor (even though no cases have been reported among humans so far). A recent study of patients on PRILOSEC for several years and also infected with Helicobacter Pylori bacteria (a very common stomach infection), has shown a significant increase in the incidence of atrophic gastritis (one of the potential precursors of stomach cancer). In short, using PRILOSEC for several years is most likely safe. But the safety of decades of PRILOSEC use is unknown, and the answer will not be in for another 15 or so years. Some doctors, however, still favor long term medication over surgery. They weigh the theoretical risks of long term medications against the risks of general anesthesia, complications of surgery, or poor results from surgery.
What is a young man like Tony to do? You should ask your gastroenterologist and your family doctor to confer and agree upon a course of action for you. Make sure you have optimized non-medication measures such as reducing excess weight, stopping smoking, alcohol and caffeine, raising head of bed etc. Availability of a competent surgeon experienced in anti-reflux surgery in your community is a very important factor in helping you and your doctor in making this decision.