Last updated on: October 6, 2021
The Facts about Drug Use
Dr Barry Stimmel, The Haworth Medical Press, 10 Alice St, Binghamton, NT 13904-1580, USA, 1993, 366pp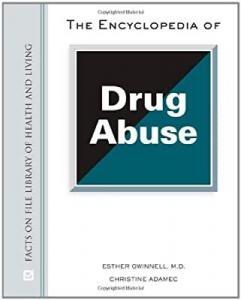 Family physicians often see patients who misuse drugs. This widespread problem is the source of much hidden morbidity and mortality for patients and much frustration for doctors.
Family doctors are likely to have had little formal training in identifying and intervening in this area. Their attitudes toward problem drug use probably differ little from those held by the public.
This book was written "to enable those with little or no background in science or health care to understand the often complex issues of drug use" and "is presented clearly, concisely, and without jargon." It presents the facts about drug use with authority.
The book is divided into three parts: basic concepts, mood-altering drugs, and areas of special concern. Information is based on statistics from the United States. The regulations and laws quoted are American. Treatments discussed are based on the American system of privately funded health care.
In part 1 (basic concepts), the chapter titled "Habituation, Dependency and Addiction" is useful for defining terms and distinguishing misuse from abuse and dependency from addiction. This chapter briefly describes the neurophysiological basis for the ability of drugs to produce mood alteration, which can lead to dependency and addiction.
Part 2 discusses each different class of mood-altering drugs and provides lots of factual information. However, the chapter on opiates underemphasizes their importance as drugs of abuse in clinical practice while the chapter on heroin and on methadone maintenance is too long. In the chapter on nicotine, the nicotine patch is referred to only briefly.
In part 3 (areas of special concern), well written, factual chapters cover such topics as drugs and AIDS, drugs and pregnancy, and drugs and sports. The final chapter is one with a decidedly American slant entitled "Why has the War Against Drugs Failed?"
Three appendices covering sources for reporting drug use (American), drug testing technology, and common street names for drugs are followed by almost 400 references. This book is not written for family physicians. It does not develop skills for identifying problems or intervening in this area or even challenge attitudes. However, it would be useful for family doctors interested in the facts on drug use and as an addition to a hospital, school, or public library.