Last updated on September 9, 2021
Priapism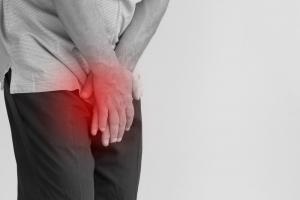 Priapism is a very uncommon adverse event; however, due to its serious consequences of corporal scarring and possible irreversible damage, the patient is instructed to seek immediate medical attention for a painful erection lasting longer than 4 hours. Pharmacologic reversal of a prolonged erection less than 24 hours duration may be accomplished with phenylephrine solution, a vasoconstricting agent.
An intermittent injection of 200 mcg/mL phenylephrine is administered to the side of the shaft of the penis every 10 minutes or until the erection has subsided (maximum of 10 injections). According to an impotent diabetes patient, another method to treat priapism is to use a nasal decongestant such as Neo-Synephrine. The action of Neo-Synephrine through the mucous membrane of the nasal passages also affects the penis, causing the erection to shrink. Blood pressure and heart rate should be monitored every 30 minutes since vasoconstrictors can increase blood pressure and heart rate.
For priapism over 24 hours, corporal irrigation and aspiration is indicated. If the patient is concerned about a prolonged erection after 3 1/2 to 4 hours several other techniques can be employed that may prevent priapism. These include having the patient put a cold washcloth on the erect penis. Another approach: have the patient ejaculate an additional time or two and do mild exercise by walking around the block once or twice. Erections that last longer than 4 hours are a concern and pharmacological reversal should be seriously considered.
Patient Evaluation
Evaluation of the patient with erectile dysfunction should begin with a history and physical exam. Patients with psychological or neurological impotence will respond to lower doses of vasoactive agents. Psychological erectile dysfunction usually is sudden in onset and occurs in specific situations. Organic erectile dysfunction is gradual in onset and is consistently present. The history should establish onset, how long the problem has been present, and whether the erectile dysfunction is complete or partial. Risk factors should be identified such as current medications, tobacco and alcohol use, evidence of vascular, endocrine or neurologic disease, hypertension, hyperlipidemia, and surgery or trauma to the genital or pelvic region.
The physical exam should include evaluation of the penis for fibrous nodules or Peyronie's disease, the perineum, rectum and testes. Neurologic dysfunction is assessed by squeezing the glans penis and performing perineal scratch, which causes the anus to tighten. A scratch near the scrotum should cause the testicles to contract. The prostate also should be assessed. Laboratory tests include morning free and total testosterone concentrations. In some patients with partial erectile dysfunction, testosterone replacement may improve erectile dysfunction; however, patients should be warned that it may improve libido without affecting potency. Decreased potency may also be a feature of hyperprolactinemia caused by drug use, renal failure or pituitary tumor; thus, prolactin also should be measured.
Future Treatment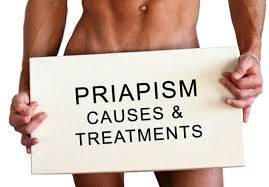 Several companies are developing methods of administering prostaglandin E1 through intra-urethral administration or via topical gels that penetrate the skin to administer the smooth muscle relaxant. Clinical testing is now being performed to see if these formulations will result in an erection without the patient having to inject the smooth muscle relaxants.
The Medicated Urethral System for Erection (MUSE) has concluded clinical trials and market clearance has been granted by the FDA. This product uses alprostadil administered by a novel transurethral delivery system. Sixty-five percent of the patients treated using the MUSE system achieved penile rigidity and/or full enlargement.
Doses between 125, 250, 500 and 1000 mcg were studied. The efficacy of alprostadil was similar regardless of age or the cause of erectile dysfunction, including vascular disease, diabetes, surgery, and trauma (P<0.001 for all comparisons with placebo). The most common side effect was mild penile pain, which occurred after 10.8% of alprostadil treatments, but the pain rarely resulted in refusal to continue in the study.
Hypotension occurred in the clinic in 3.3% of men receiving alprostadil. Hypotension-related symptoms were uncommon at home. No men had priapism or penile fibrosis. Other treatments are also being investigated including a topical treatment using a cream containing aminophylline, isosorbide dinitrate, and codergocrine mesylate.
There is a great deal of excitement about the use of the oral agents milrinone and sildenfal, which are phosphodiesterase inhibitors. They are currently under investigation and are showing much promise in treating erectile dysfunction. These agents may prove a good alternative to penile injection.
Conclusion
New methods to improve the quality of life of those affected by erectile dysfunction have been developed. The role of the pharmacist in identifying patients at high risk of erectile dysfunction and beginning a positive dialog with them can have a significant impact in developing treatments that will overcome the problem. The pharmacist also has an important role in educating the patients about the proper use of medication or devices and in understanding possible problems and how to prevent or treat them.