Last updated on: September 23, 2021
ACETAMINOPHEN (a-seat-a-MIN-o- fen)
Other Names for this Medication (Brand Names)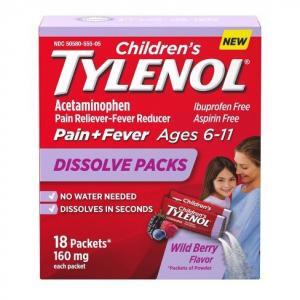 Abenol, Abensanil, Acamol, Accu-Tap, Acephen, Aceta Elixir, Aceta Tablets, Acetagesic, Acetalgin, Actamin, Actimol, Algotropyl, Allay, Alpiny, Alpinyl, Alvedon, Amadil, Aminofen, Anacin, Anacin-3, Anaflon, Anapap, Anelix, Anhiba, Apacet, Apadon, Apamid, Apamide, Atasol, Banesin, Bayer Select, Bickie-mol, Bucet, Butapap, Calpol, Captin, Cetadol, Clixodyne, Co-Gesic, Conacetol, Dafalgan, Dapa, Dapa X-S, Darvocet, Datril, Dimindol, Dirox, Disprol, Dolene AP-65, Doliprane, Dolprone, Drixoral Plus, Dularin, Dymadon, Dypap, Elixodyne, Enelfa, Eneril, Eu-Med, Excedrin, Exdol, Febridol, Febrilix, Febrinol, Febro-Gesic, Febrolin, Fendon, Feverall, Fevor, Finimal, Gelocatil, Genapap, Genebs, Hedex, Homoolan, Hy-Phen, Injectapap, Janupap, Korum, Lestemp, Liquagesic, Liquiprin, Lonarid, Lyteca, Momentum, Multin, NAPA, Napafen, Napap, Naprinol, Nealgyl, Nebs, Neopap, Neotrend, Nobedon, Norco, Oraphen-PD, Ortensan, Pacemo, Painex, Paldesic, Panadol, Panaleve, Panasorb, Panets, Panex, Panofen, Papa-Deine, Paracet, Parapan, Paraspen, Parelan, Parmol, Pasolind, Pasolind N, Pedric, Phenaphen, Phenaphen Caplets, Phendon, Phrenilin, Phrenilin Forte, Prompt, Propacet 100, Proval #3, Pyrinazine, Redutemp, Rivalgyl, Robigesic, Rounox, SK-Apap, Salzone, Sedapap, Servigesic, Snaplets-FR, St. Joseph Fever Reducer, Suppap, Synalgos-Dc-A, Tabalgin, Talacen, Tapanol, Tapar, Tavist Allergy/Sinus/Headache, Temlo, Tempanal, Tempra, Tencon, Tibinide, Tibizide, Tisin, Tisiodrazida, Tizide, Tralgon, Triaprin, Tussapap, Tycolet, Tylenol, Ultracet, Valadol, Valgesic, Valorin, Valorin Extra, Wygesic
Appearance
Tablets/Capsules

:
Round white tablet (325mg, 500mg), white caplet (325mg, 500mg), red/yellow gelatin caplet (500mg), Extended Release white caplet (650 mg)
Oral Liquid:
Flavoured liquid [160mg/5 ml_ (teaspoon)]
Suppositories:
Rectal suppositories (120mg, 325mg, 650mg)
Why this Medication is Used
This medication may be used to relieve pain and reduce fever, but NOT to relieve stiffness or swelling.
How do you take this Medication
Oral tablets/caplets/gel caps should be taken with a full glass of water. Acetaminophen may be taken with or without food.
Rectal suppository

:
Unwrap the suppository. Insert into the rectum. If the suppository is too soft, chill it in the fridge for 30 minutes or run cold water over it.
Precautions
If you are using Acetaminophen to reduce a fever, take your temperature before each dose and write the number down. If you are receiving chemotherapy and the temperature is 38° C (100° F) or higher, call your doctor immediately. If you are not receiving chemotherapy, tell your doctor if the fever lasts for 2 days.
DO NOT take more tablets than your doctor has ordered. Too many tablets can cause serious liver damage.
Tell your doctor if you suffer from liver disease or severe kidney disease.
Limit alcoholic beverages if you take acetaminophen on a regular basis.
Acetaminophen may interfere with some medical tests. For example, some blood sugar tests may show false results for diabetic patients.
Many combination medications (e.g. cough and cold products) contain acetaminophen as one of the active ingredients. Carefully check the labels of all other medications you are using before taking acetaminophen.
Store away from heat, direct light and moisture, and out of the reach of children.
For more information on this medication, please call your doctor, pharmacist or nurse.
SIDE EFFECTS
PREVENTION
WHAT YOU SHOULD DO

There are NO COMMON SIDE EFFECTS to Acetaminophen.

Uncommon or rare side effects are usually related to overdose or worsening of conditions which existed before Acetaminophen was started.

LESS COMMON:

Diarrhea, nausea, vomiting, loss of appetite.

These may be signs of possible overdose. DO NOT take more than prescribed.

Contact your doctor IMMEDIATELY.

RARE:

Yellow eyes or skin.
Black, tarry stools.
Bloody or cloudy urine, decreased urine output.
Pain in lower back.
Skin rash, hives, trouble breathing, swelling in face, mouth or throat.
Unusual bleeding, bruising.

 

STOP taking the drug.
Seek medical attention IMMEDIATELY.